When you think of Turf Pro Ltd, you think of some of the amazing landscaping and lighting work we have done around the Halton and Hamilton areas and the outdoor transformations that we are known for. But did you know that we can transform your indoor spaces as well? That's right! In 2016, we began our renovation services, and as the word got out, more and more homeowners began trusting us with their indoor renovations as well as their outdoor landscaping.
What types of renovation services do we offer?
No matter what room or rooms you wish to renovate in your home, we can help you. Whether you are looking to turn your basement into the ultimate family games room and hangout, or your living room or bedroom needs a refresh, or if it's time to update your kitchen and bathrooms, we are up to the challenge.
Our turn-key renovation services include:
Interior design
Demolition and Framing
Drywall and Painting
Cabinetry
Countertops
Lighting
Flooring
And much more.
How do our renovation services work?
It all starts with your vision. If you have ideas for a home renovation, contact us today for a no-obligation consultation. We will discuss your ideas and budget with you and develop a design plan and a construction proposal. And if you don't have a complete design in mind yet, don't worry – we'd be happy to offer some suggestions.
Once you agree to the renovation, we will arrange a schedule for our renovation crew to begin their work. Every member of our team is professional, licensed in their trade, and fully insured, so you can be confident that your home will be treated with care and respect and that your finished product will be sleek and professional.
Once our work is done, we will have you inspect it to ensure that you are completely satisfied. All of our work is fully warranted against material defects and workmanship (which we will discuss with you before you sign your contract), so we will make it right if you have any problems during the warranty period.
Finished Basement Renovations
If you have a basement that you have been thinking about making into a finished basement, now is the time! We can design and install state-of-the-art lighting systems for your basement. We also offer a wide variety of flooring options, including carpeting, hardwood floors, and even slate or marble. The possibilities are endless with what we can do for your basement renovation.
Our basement renovation contractors can also turn your basement into an in-law suite. In this instance, we can install the framing to separate the bedroom from the furnace room, sump pump and laundry facilities. We can also put in drywall, doors and a bathroom. Our major renovation contractors can also add basement fixtures such as lighting, heating ductwork, and electrical.
Master Bedroom Renovations
If you are looking to expand your primary bedroom, complete with an ensuite bathroom, our home renovation contractors can do that. Primary bedroom renovations are one of the more popular requests that our major renovation contractors receive.
We will work with you to determine what size bathroom is needed and whether your current storage is adequate or if you require a walk-in closet or additional storage. We cover the entire process, including installing all fixtures, finishes, flooring material, light fixtures, vanities, tubs/showers, toilets, tile work and doors.
Our major renovation services cover it all, including installing radiant heat systems for your bathroom floor, insulation, electrical wiring, plumbing, HVAC vents, complete cleanup, and off-site debris disposal.
Our promise to you.
At Turf Pro, our project managers and general contractors are committed to offering the highest quality workmanship and the best customer service. If you are looking for a renovation service that will give you a professional job at a fair price while treating you and your home with the respect you deserve, we encourage you to contact us today.
Schedule a consultation for your renovation services today!
If you are a homeowner in Burlington, Oakville, Dundas, Hamilton, Ancaster, or Waterdown and are planning a home renovation project, our team of home renovation contractors would love to hear from you. Our renovation company deals with both minor and major renovations. Contact us today to schedule a free, no-obligation consultation.
admin
2021-10-27T17:20:22-04:00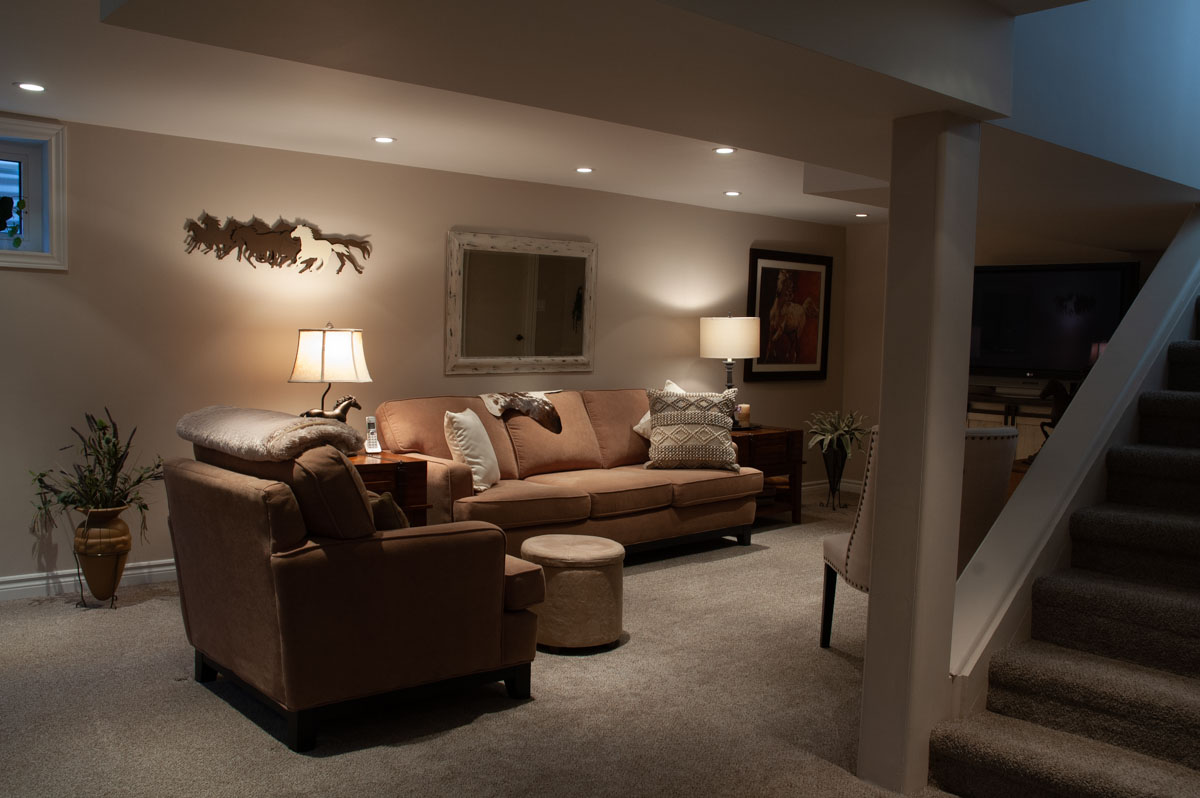 Demolition/Site Preparation: Removed existing panelling on the lower portion of walls. Removed existing aluminum [...]
admin
2021-10-27T17:09:55-04:00
Ensuite Bathroom: Removed existing vanity, shower, toilet, drywall, insulation and aluminum wiring. Relocated existing [...]
"Dave and his crew are very friendly and knowledgeable, never hesitating to answer any of my questions. From the planning, to the installation, to the clean-up and then to the testing of all the zones, Dave and his crew completed my irrigation system efficiently, neatly, and flawlessly. They worked very long hours in a yard that had its challenges to complete the work in a very timely manner. Upon completion, Dave took the time to familiarize me with all the functions of the control panel before leaving. It was a pleasure to have a crew that takes great pride in their work. I highly recommend Turf Pro!"
"Dave and his crew have cared for our property for over 10 years. Over that time, they have done an outstanding job both in maintaining our property and a number of construction projects. Due to the excellent care that our property has received, we have been nominated and have won a number of Trillium Awards. Great Job!!"
"We have had the pleasure of working with Turf Pro. Turf Pro is one of the very few contractors that use above standard materials for all projects. The design, engineering & thought process is fantastic. Our work and Turf Pro complement each other. All the work is engineered with taste and photo mastery, it is all about detail and beautiful landscaping. Whether a small project or a larger scale design, Dave and his crew are certainly the correct professionals to use!"
"This was my first experience dealing with Dave and his crew from Turf Pro Ltd. They did some spring pruning and general yard maintenance for my property. My husband and I are avid gardeners but some of our trees and shrubs were overgrown. Dave and his crew are passionate about their work. This shows in their attention to detail. My gardens look meticulous now and the shape and structure of my Japanese maples, Chinese flowering dogwoods and various hydrangeas is back. Dave is knowledgeable, reliable and responsive. I highly recommend this company."
Please fill out the form below and we will contact you as soon as possible.