This was a neat project we recently completed in cottage country for a long-standing client. This custom designed and hand-crafted garden swing was built over the winter of 2022, and was ready for installation in April. The traditional Cape Cod home, with gingerbread trim, lent itself well to a timber frame designed swing. The nicely machined Douglas Fir timbers were precisely fitted together in the shop; floated to the cottage; and reassembled on site.
Tools of the Trade:
A bench chisel and wooden mallet are used to do the majority of the joinery work in a timber frame. The chisel cutting edge is honed so sharp, it can almost be used for shaving. The wooden mallet shown is still going strong, despite being 50+ years old. 
Partial Assembly:
Each side panel of the swing was pre-assembled in the shop over the winter to minimize future adjustments due to drying/warping. The mortised braces and girts prevent racking of the structure, ensuring it will last for generations with proper wood maintenance and cleaning.
A Comfortable Seat:
The thick mahogany seat is suspended by securely fastened and certified, arborist bull rope, that will be removed for the winter months each year to minimize deterioration. Sharp edges and surfaces were completely sanded and cleaned.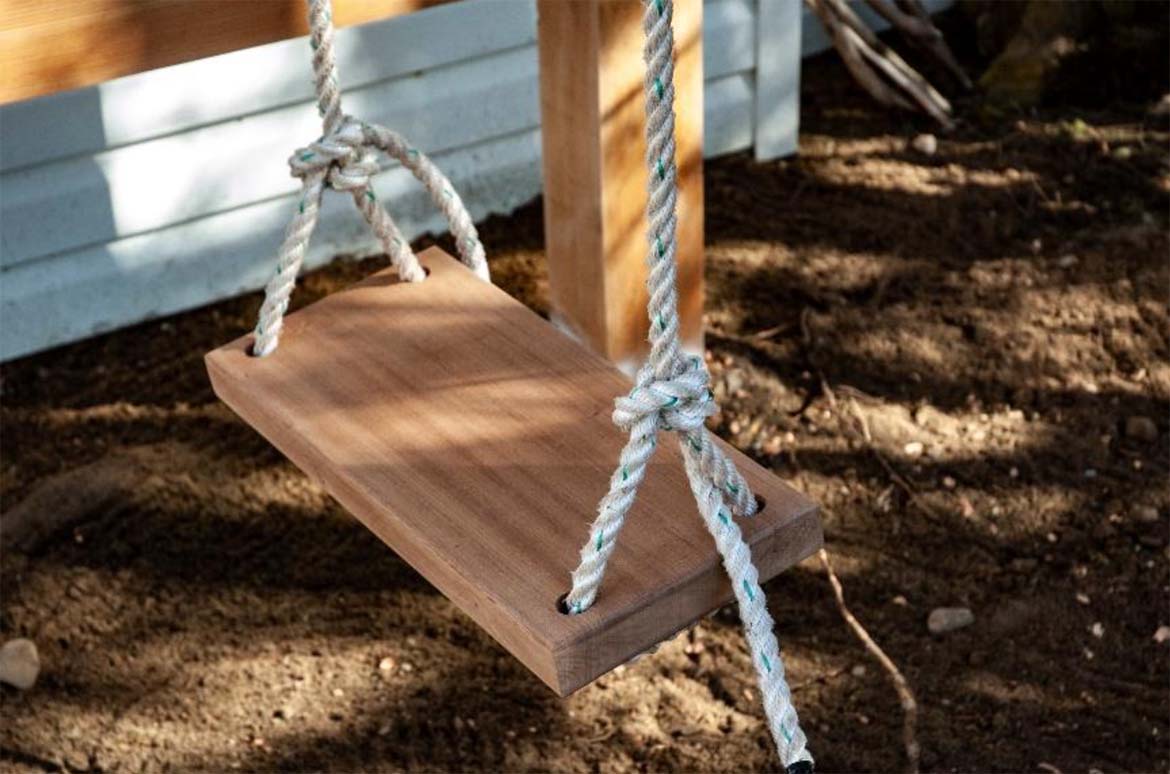 Joinery Detail:
Several joints converge to form the frame. Measuring and cutting precision are of utmost importance on every mortise and tenon, otherwise, the structure will not go together.
The Finished Frame:
The concrete-filled sonotubes hold the completed swing in place. Provided proper staining and maintenance practices are followed, this structure can last for generations. Other than some finishing landscape work (later in the summer), the swing is ready to go!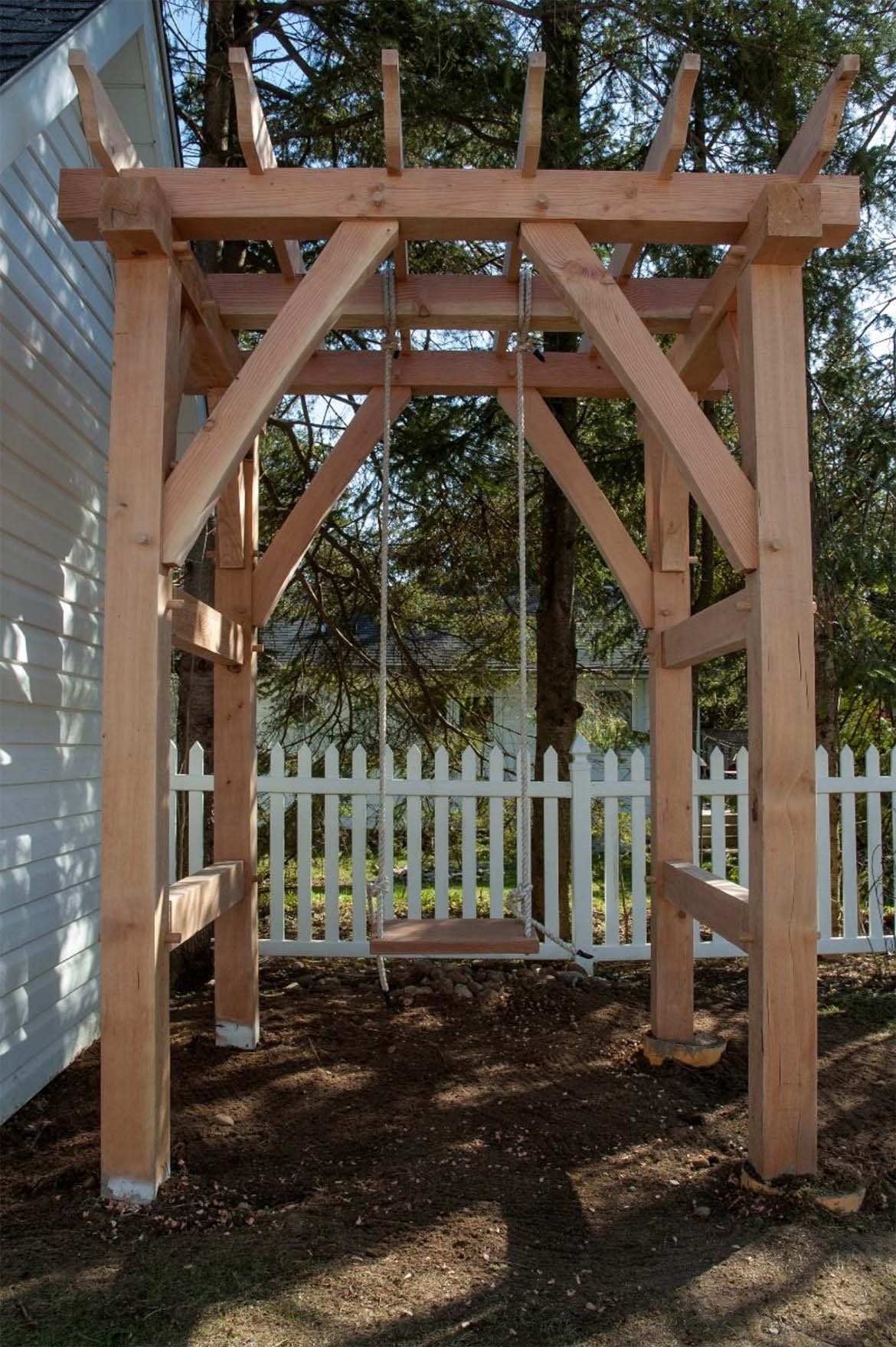 A very special thank you to our client for giving us such a wonderful project to construct. As with any of our builds, I would also like to thank my staff members, Emily and AJ, who eagerly performed the joinery and assembly work. Without their diligence and attention to detail, a project of this calibre would not be possible.